CAQH Quarterly Updating
OSI provides hassle-free CAQH credentialing support for individual practitioners, hospitals, and more.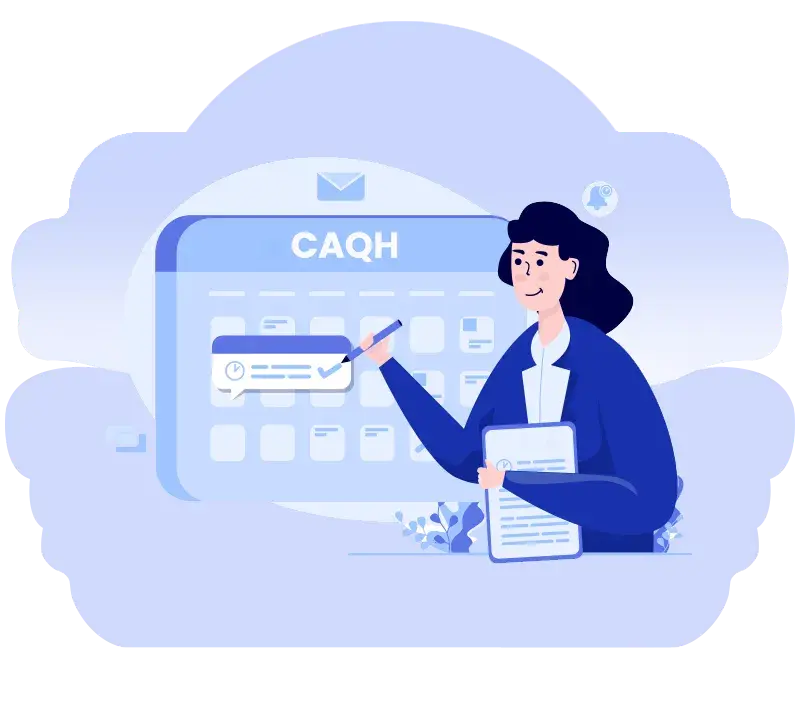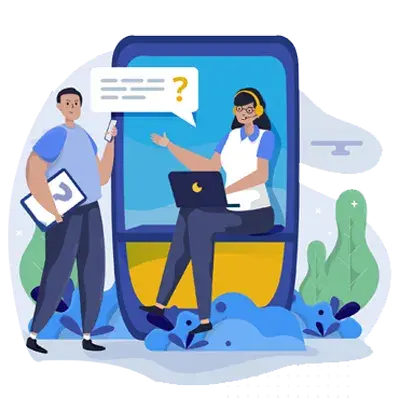 Complete and Accurate CAQH Attestation Services
We can Streamline Your CAQH Credentialing Process
Establishing an efficient and accurate credentialing process by registering on CAQH (Council for Affordable Quality Healthcare) is the first step in revenue cycle management. Outsource Strategies International (OSI) provides comprehensive CAQH attestation support and CAQH quarterly updating to re-attest your practice's information for use in the directory.
Healthcare providers have to make background information available to insurance companies on the CAQH online repository of credentialing data to validate that they have fulfilled all the requirements for each and every health insurance plan they contract with.
We can complete your initial CAQH Proview profile accurately to get your healthcare business credentialed with insurers and ensure complete ongoing maintenance with an efficient re-attestation process.
We can simplify the complexities of the enrollment process.
Find time to serve your patients better!
CAQH Credentialing Process
Our credentialing process involves collecting and verifying data on the provider's education, training, experience, practice history, location, malpractice history, and other relevant background information.
Once you complete the CAQH online credentialing application, we will help you update your profile accurately, including updating supporting documentation. Re-attestation in the CAQH repository is generally necessary every 120 days. Updating CAQH quarterly keeps your application active and ensures that your contracted insurance carriers have up-to-date credentialing information. Submitting changes promptly is essential for timely payment of claims, delivery of critical communications, flawless re-credentialing, and accurate listings in provider directories.
Our services help physicians ensure seamless re-credentialing in the following situations:
Setting up a new practice or adding a location
Relocating or joining a new practice
Adding a new provider to your present group
Want to become a participating provider
When payers request updated information
When you receive a new malpractice policy, license, DEA certificate, W9 or address
Our team will ensure that you have an efficient system in place to track and monitor your CAQH credentialing expirable data. We will help you review and verify all changes made before you submit your attestation. Ensuring accurate information in CAQH provider directories is crucial for a smooth workflow.
Ongoing maintenance of your CAQH profile will:
Ensure your data is maintained and accurate for health plan use
Promote prompt payment of claims
Allow patients to locate your practice in directories
Reduce turnaround time for credentialing
Provide patients with real-time access to updated information
Help you meet changing provider requirements
Ensuring that your information is accurate, up-to-date and meets CAQH requirements is crucial to prevent delays or rejections of your credentialing/re-credentialing applications with payers.
Comprehensive Physician Credentialing Services
The key steps involved in the process are:
Studying your requirements
Developing a plan of action
Assigning a dedicated manager
Creating your CAQH profile
Updating your CAQH profile
The benefits of partnering with OSI are:
Access to a team of experienced insurance specialists
Seamless credentialing and enrolment support
CAQH profile completion in quick turnaround time
Re-attestation support and ongoing CAQH profile maintenance
Faster claims processing and reduced denials
Eliminates voluminous enrolment paperwork
Timely reporting on status of CAQH profile elements
Latest technologies
Budget-friendly packages
CAQH profile development and document updating require commitment and dedication. OSI can minimize the paperwork and complications associated with these processes, freeing up your staff to focus on core activities.
To learn more about how we can help you establish an efficient and accurate credentialing process and strengthen your revenue stream, get in touch with us today – call (800) 670-2809 or write to info@managedoutsource.com.
Quick Contact
We can deal with all your insurance credentialing concerns, the major step in your practice's revenue cycle management.