Insurance Credentialing Services for Arkansas
Get timely approval of your credentialing applications. Our team can assist in streamlining your credentialing process.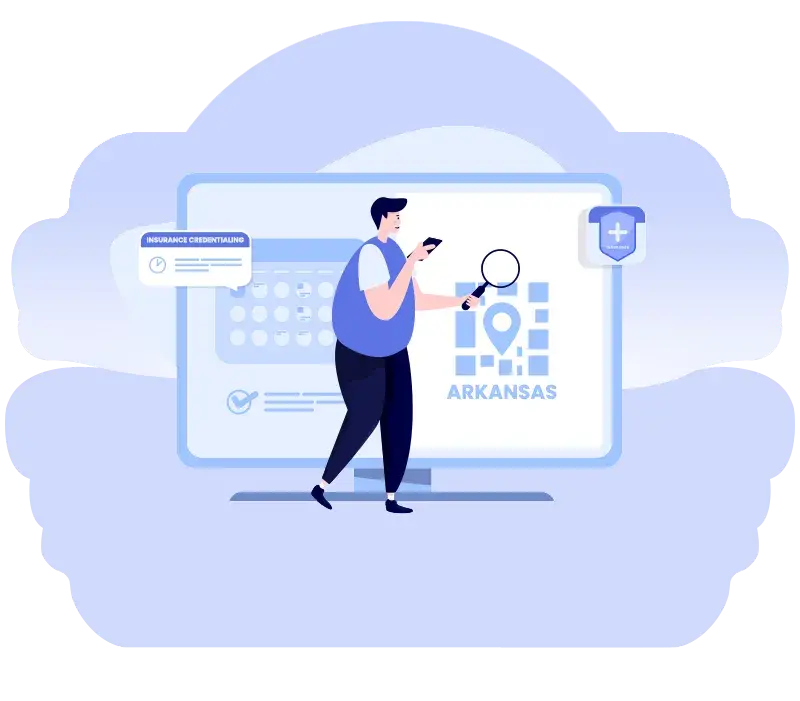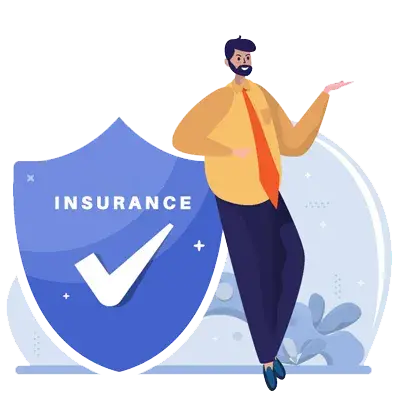 We Can Help you Get Credentialed Fast
Reliable Physician Credentialing Services
At Outsource Strategies International (OSI), our insurance credentialing services for Arkansas are designed to handle all your insurance credentialing and provider enrollment tasks from start to finish. For years, we have been providing credentialing services for diverse states across the United States, including Alabama, Alaska, Arizona, Arkansas, and California.
Insurance credentialing is the process of getting a provider credentialed with a payer. It involves too many manual steps such as completing application forms, providing clarifications to questions from payers and following up with them to close the credentialing request.
Our services include but are not limited to completing the application forms, providing clarifications to questions from payers, and following up with them to close the credentialing request.
Reliable provider credentialing services, for the better performance of your practice!
We can simplify the complexities of the enrollment process.
Find time to serve your patients better!
Our Physician Credentialing Services
Without proper credentialing, payments can be delayed or refused by the insurance carriers, even if the provider offers services that are competent and medically necessary. Our team can simplify insurance credentialing process for physicians, physician assistants, nurse practitioners, psychologists, emergency care facilities, audiologists, speech therapists, behavioral health providers, and others. We provide medical insurance credentialing services for public and commercial insurance plans such as – United Healthcare credentialing, Aetna, Blue Cross Blue Shield (BCBS), Cigna, Humana, Medicaid, Medicare, Optum, and more.
Our services include
Provider enrollment and credentialing
CAQH registration and enrollment
Medicare and Medicaid Enrollment
Re-credentialing
Medical panel applications
Appeals for closed panels
Insurance contract negotiations
Telemedicine credentialing
NPI Registration
Our Insurance Credentialing Process
Authorizing OSI as your credentialing service provider will ensure comprehensive support to create and maintain your CAQH profile. As soon as we receive notifications about the required re-attestations from the CAQH system, our team of credentialing experts will promptly re-attest your account and upload documents as necessary. Focused on keeping your data accurate, our CAQH credentialing, updating and monitoring support services cover:
Data collection from the physicians for filing credentialing applications
Choosing the right payer for practices to submit claims and get reimbursement
Conducting audit to ensure accuracy and filing the application
Submission of online applications to federal, state and commercial carriers
Maintaining and updating CAQH profiles
Regular follow-up with the payers and tracking the application status
Handling re-credentialing whenever required
Obtaining the enrollment number from payers
Our credentialing specialists will use their knowledge and expertise in the industry to complete re-credentialing, and notify you of expiring documents and set your CAQH profile.
We can verify all your documents including malpractice claims history, license, work history, degree certificates, references, board certification, insurance information, and more.
Re-attestation support
Faster claims processing and reduced denials
Eliminates voluminous enrolment paperwork
Frees up practice staff to focus on patient care
Timely reporting
Affordable pricing
Error-free credentialing applications
Get credentialed
Talk to us at 1-800-670-2809 or send an email to – info@managedoutsource.com!
We can deal with all your insurance credentialing concerns, the major step in your practice's revenue cycle management.