Insurance Credentialing Services
Stay on top of credentialing paperwork with our insurance credentialing services. Build a solid revenue cycle foundation as you save time and money!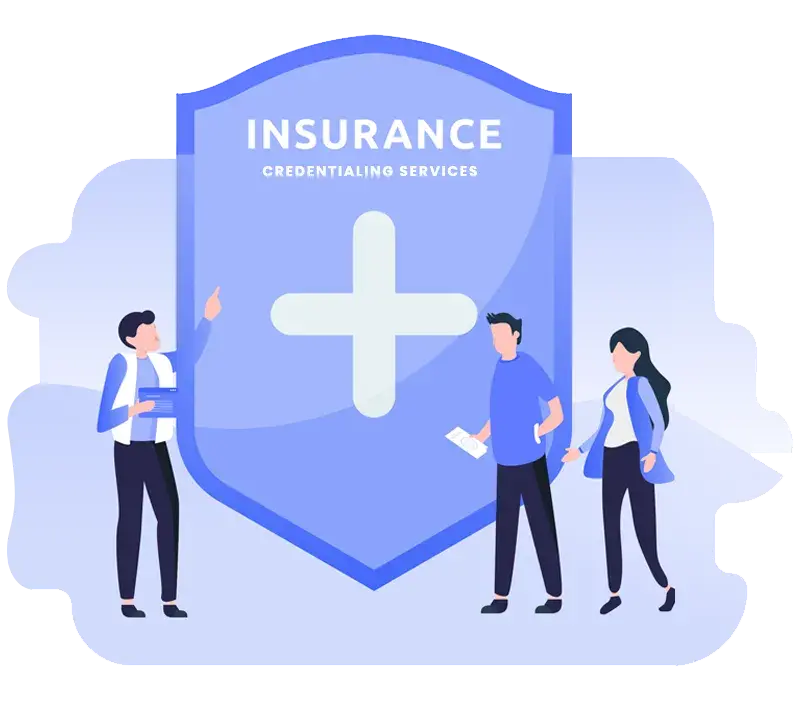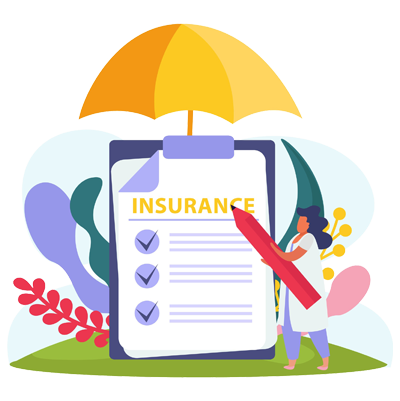 Our credentialing experts provide the best services you need.
Best Insurance Credentialing Services in USA
Insurance credentialing or healthcare credentialing is the process of getting a physician or a provider affiliated with their payer networks. Insurance credentialing is the first and most important step in managing your practice's revenue cycle. Providers require insurance credentialing services, mainly, when joining a new practice or starting a new practice, when switching from one physician practice group to another, getting affiliated to new groups, or enrolling with new insurers.
At Outsource Strategies International (OSI), we can easily verify your license, education, insurance, and other information and ensure that they meet the standards of practice required by the payer or healthcare facility you are affiliating with. We can simplify insurance credentialing for – physicians, nursing assistants, psychologists, nurse practitioners, urgent care facilities, audiologists, Physical, occupational and speech therapists, , and more!
We can simplify the complexities of the enrollment process.
Find time to serve your patients better!
Streamlined Medical Insurance Credentialing Services
Our team is dedicated to handle all your insurance credentialing services, from start to finish. We can customize our services
based on your requirements. Save your time for patient care.

Physician Qualification Review Healthcare credentialing
Healthcare credentialing verifies that a provider meets all the necessary standards determined by the payer such as –
Medical license
Malpractice insurance
Education
Experience
Training and certification
Affiliations
Internship/residency/fellowship

CAQH Attestation
CAQH, the Council for Affordable Quality Healthcare, Inc., collects credentialing information on providers and makes that information available to payers, to streamline the credentialing process. Our services include:
CAQH application filing
CAQH attestations
Completing and maintaining your CAQH profile

Re-credentialing
Most payers require providers to undergo re-credentialing every three years to maintain the strict standards that come with maintaining a high-quality network. Our re-credentialing process mainly involves –
Application review
Credentials verification

Appeals for Closed Panels
Even if a panel is closed, payers may still accept providers with proper appealing. If the application is denied, we will appeal against the denial, highlighting your –
Experience in your specialty
Excellent outcomes
Relationship with other referring providers, and
Additional training and credentials

Telehealth Credentialing
Credentialing process is crucial for telehealth providers also. We can verify any information about your background, including:
Education
Residency/fellowships
Additional training
Malpractice claims
Investigations
Employment history

Credentialing Maintenance
Along with maintaining your credentialing details, we can also deal with claim denials due to credentialing issues. Our services include maintaining –
Provider's credentialing documents, and
Contracting agreements
Our medical insurance credentialing services cover but are not limited to
Our Insurance Credentialing Process
Each payer has their own set of rules and any error in the process can have consequences. For any practice, we manage and maintain all your providers' credentialing dates, expiration, and alerting dates to initiate credentialing processes.
Data collection from the physicians for filing credentialing applications
Submission of online applications to federal, state and commercial carriers
Choosing the right payer for practices to submit claims and get reimbursements
Regular follow-up with the payers and tracking the application status
Conducting audit to ensure accuracy and filing the application
Handling re-credentialing process for providers whenever required