Insurance Credentialing Services for Alaska
Need to get affiliated with your payer networks? At OSI, we can get you credentialed, meet payer requirements, and reduce claim denials.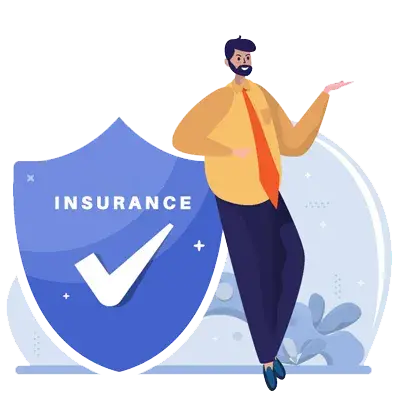 Streamline Your Credentialing Process
Comprehensive Insurance Credentialing Services
Starting a new practice? Joining a new hospital? Switching practices? Enrolling with new insurers?
Physician credentialing services has a role to play.
Credentialing is verifying a provider's qualifications to ensure that they can provide care to patients, within their networks. At Outsource Strategies International (OSI), we are up to date with the credential requirements for providers in all the U.S. states including Alaska, Alabama, Arizona, Arkansas, and California. Our insurance credentialing services are dedicated to organizing and managing credentialing applications for physicians in all specialties.
Our team verifies all the relevant documents including medical license, experience certificate, medical school information, internship, residency, DEA License, fellowship, board certifications, provider's CV and more to ensure that they are valid and current.
We can simplify the complexities of the enrollment process.
Find time to serve your patients better!
Healthcare Credentialing Services for All U.S. States
We help you get listed with insurance payers in a timely manner!
Getting enrolled and credentialed with maximum payers can increase your patient referrals. Our team has extensive knowledge and expertise for dealing with credentialing services for multiple specialties and practices.
We Serve
Physicians
Podiatrists
Chiropractors
Optometrists
Behavioral Health Providers
Hospitals
Nursing assistants
And more
Our Credentialing Services
Physician Credentialing
Provider Enrollment
Credentialing Verification
CAQH Registration and Maintenance
Telemedicine Credentialing
NPI Registration
Medical Panel Applications
Medicare and Medicaid Credentialing
Re-credentialing services
We can also support with credentialing requirements related to commercial insurers including Aetna, Cigna, Blue Cross Blue Shield (BCBS), Humana, Optum, United Healthcare, and others.
Provider Credentialing Process
Error-free credentialing applications to get easily affiliated with your payer network!
Our standard credentialing process can be customized to meet the requirements of any number of insurance networks you need to participate with.
Provider credentialing process involves key steps such as:
Completing required documentation
Gathering all necessary documents from the provider
Verifying provider details
CAQH application filing and attestation
Submitting applications to join medical panels
Updating provider information as per policies and procedures
Maintaining CAQH profile
Timely follow-up with the payers
Our credentialing team keeps your CAQH data up-to-date with payers' standards. With an accurate credentialing process, you can get faster payments from insurers and more patient referrals.
Our experienced credentialing staff handles all the time-consuming paperwork and application steps while you focus on patient care.
Get real-time updates of your credentialing application status!
Need help with insurance credentialing services in Alaska?
Talk to us at (800) 670-2809 or send an email to – info@managedoutsource.com!
Quick Contact
We can deal with all your insurance credentialing concerns, the major step in your practice's revenue cycle management.