Insurance Credentialing Services for Alabama
Worried about time-consuming credentialing applications or CAQH attestation in Alabama? Get comprehensive insurance credentialing services from OSI.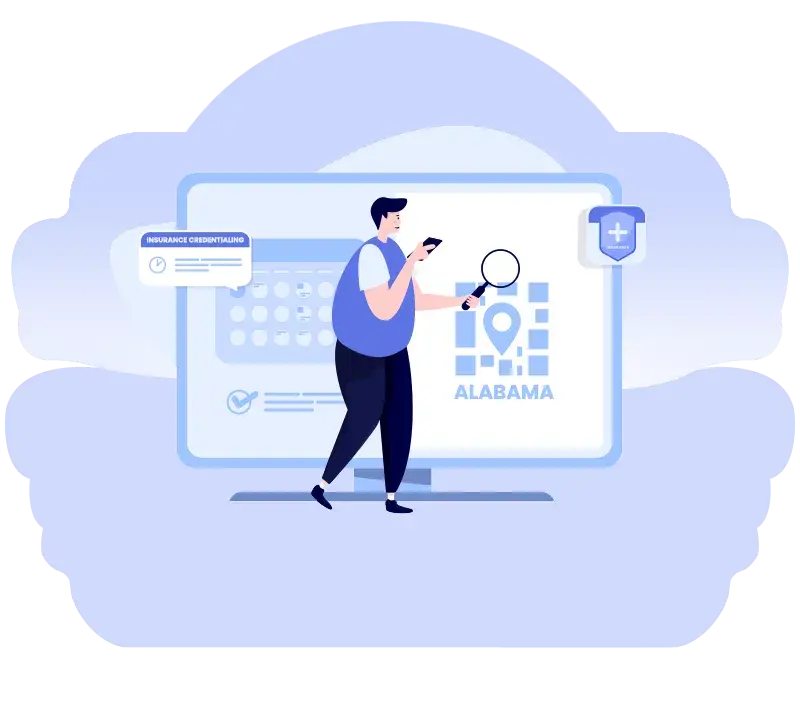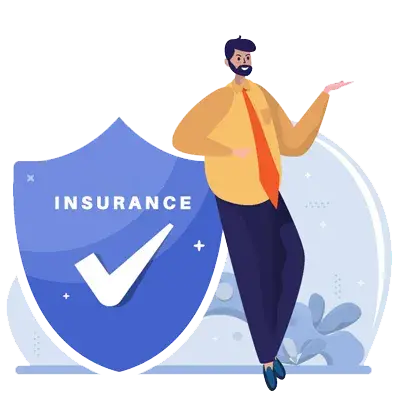 Accurate Credentialing Services for Providers
Error-free Insurance Credentialing Services
Credentialing process involves verifying a provider's qualification to ensure that they can provide care to patients, and meet individual payer requirements to join their network. Are you joining or starting a new practice, moving from one practice to another, or enrolling with a new insurance payer? Insurance credentialing services have an important role to play.
At Outsource Strategies International (OSI), we manage and maintain any providers' credentialing dates, expiration, and alerting dates to initiate credentialing processes.
Physician credentialing entails verifying providers' qualification to ensure that they can provide appropriate care to patients.
Join the payer network you want.
We can simplify the complexities of the enrollment process.
Find time to serve your patients better!
Concerned About Meeting Payer Standards?
Statewide Credentialing Services in the U.S.
Payer enrollment and credentialing
Data gathering & CAQH enrollment
Application submission & payer communication
Medicare revalidations & yearly maintenance
Re-credentialing and demographic updates
Expiring document alerts
Follow-ups and credential renewal tracking
Stay on top of credentialing paperwork with our insurance credentialing services. As a revenue cycle management (RCM) company, we are dedicated to streamlining all your credentialing needs. We can easily handle all re-credentialing, re-validations and new credentialing applications for providers.
Increase your practice revenue and standard with the best insurance credentialing services in the USA.
Receive proper reimbursement from payers!
We can customize our services based on your requirements. Save your time for patient care.
Efficient Support on Credential Updating and Monitoring
Authorizing OSI as your credentialing service provider will ensure comprehensive support to create and maintain your CAQH profile. As soon as we receive notifications about the required re-attestations from the CAQH system, our team of credentialing experts will promptly re-attest your account and upload documents as necessary. Focused on keeping your data accurate, our CAQH credentialing, updating and monitoring support services cover:
Verification of documents required for CAQH credentialing
Completion of the necessary documentation
Following up with the payer after submitting a credentialing request.
Monitoring of provider enrollment status and credentialing processes
Updating provider data and updating the CAHQ profile with the following:

Demographic and directory updates
Alerting providers about renewal of expired documents
Changes in practice services

CAQH quarterly updating
Timely reports on credentialing status and updates
Our support can streamline and speed up your onboarding process, eliminate stressful paperwork and reduce the associated administrative costs and burden.
What Makes OSI Your Perfect Credentialist Specialist?
Expert credentialing staff in the industry
Years of experience in medical billing and credentialing
Error-free, timely process
Regular updating of licensing information
Is your credentialing process incomplete? Consider professional help!
Speak to Our Experts
Get specialized support for timely credentialing!
Call us at 1-800-670-2809 or send an email to – info@managedoutsource.com!